NPP-B Ratchet Press
NPP-C Ratchet Press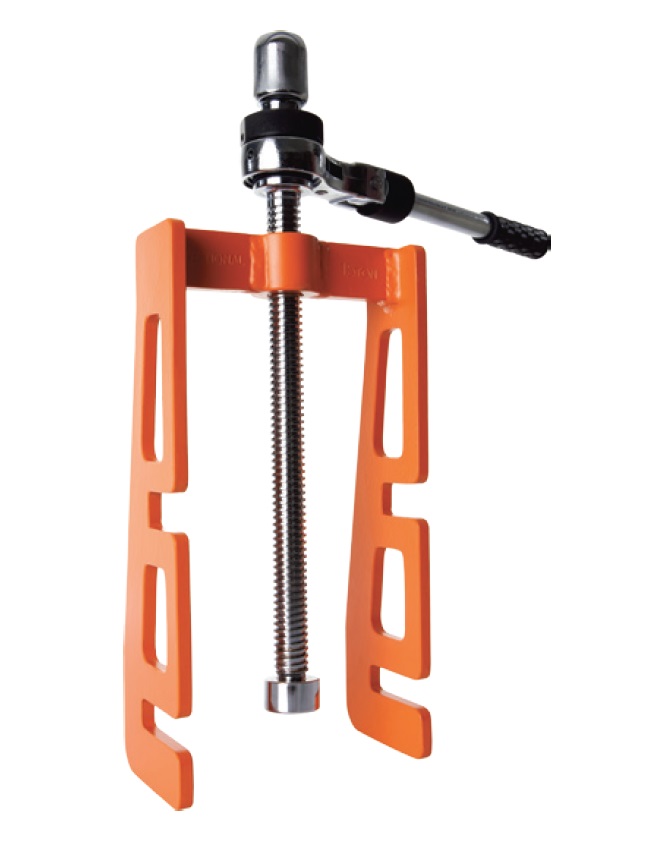 · Application
Ratchet presses used instead of a jig when attaching L- and T-sections(frame) to the outer plating, the inner plating and the deck of a ship.
· Features
The NPP-B is designed to be suitable for attaching another frame by hanging the NPP-B on the already welded low frame.
The NPP-C is an efficient press which has two jaw openings(top and bottom) to enable the NPP-C to use with low and high frames(L- and T- sections).
The NPP-B and the NPP-C are designed not to be pushed due to the swivel jaw assembled to the end part of the screw when operating the handle.
The width and the length of the NPP-B and the NPP-C can be customized according to purposes.
How to Use
After inserting the jaw opening of the press into the end part of the section steel flange, completely tighten the fixing bol.t Then push up or down the pawl according to purposes and operate the handle.
· Warning
Do not exceed the rated capacity specified on the ratchet press.
Before use, always check the rotating condition of the pad and the shaft screw, and the grease injection condition.
Store the NPP-B and -C in a dry place with no water or moisture to prevent it from being rusty.