NRC-R Ratchet Type Support Clamp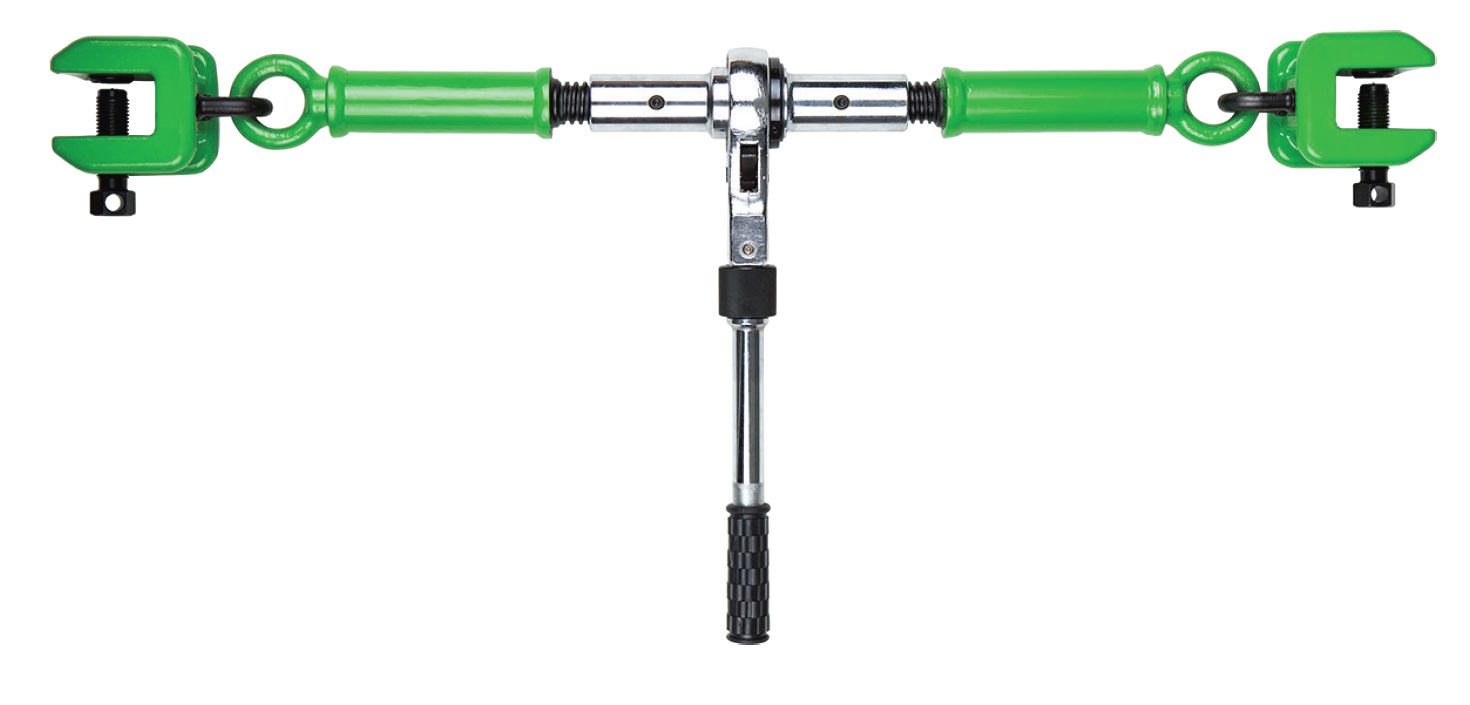 · Application
Support clamps for supporting or pushing a block not to topple when erecting a variety of frames(the outer plating and the middle wall) on the inner bottom plating in ship and palnt assembly shops of shipyards.
· Features
For the NRC-R and -W, the middle part, which works as the support, is designed to be screw style so the length is adjustable, making these clamps convenient to pull or push rfames depending on purposes.
When erecting a frame on the inner plating vertically(90°), the NRC-R is convenient due to the ratchet style screw functioning.
>
For double prevention of clamp slipping, the swivel jaw is installed at the opposite side of the screw.
The U-type ring attached to the clamp is bolt-style so that the repair time can be saved.
The stopper type has the built-in pin to prevent the screw from completely coming out of the pipe.
How to Use
Insert a work piece into the inside end of the jaw opening andth en completely tighten the screw.
· Warning
Do not exceed the rated capacity specified on the clamp because these models are lightweight with a safety factor of 3.
Use a work piece only which falls within the working range specified in the instruction manual.
After completely fixing the block supported by the support clamp, dismantle the clamp.