NRP-A
Non Latch Hook Type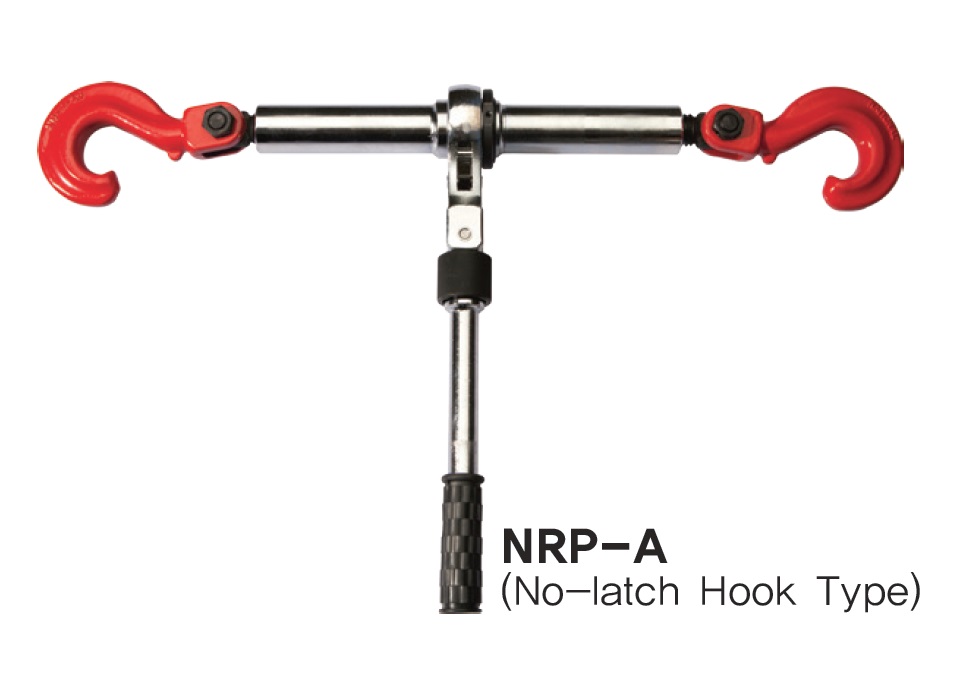 NRP-A2
Latch Hook Type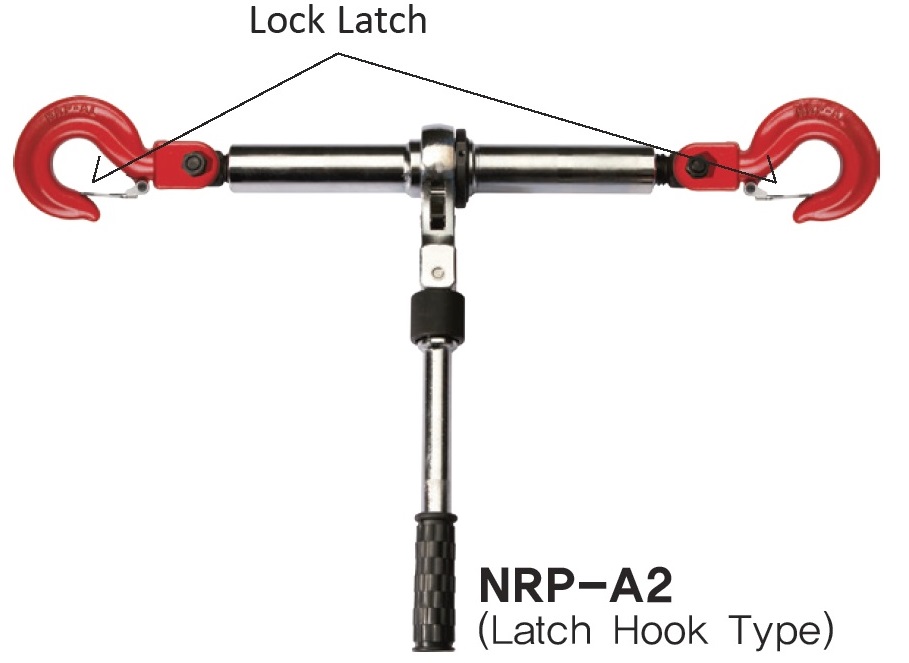 · Application
Ratchet pullers for pulling or fixing a block in shipyards or steel block manufacturing plants.
· Features
TThe NRP-A ratchet puller is faster and more convenient to operate than the existing turn buckles, which can improve productivity.
When operating the handle, both screws go into the inside of the screwed pipe by the ratchet gear so the working length gets shorter.
The NRP-A ratchet puller has the universal-style handle which can be folded or unfolded according to purposes, making it convenient to be transported and work with.
The stopper type has the built-in pin which prevents the screw from completely coming out of the pipe
How to Use
Have a screw clamp bite both ends of a steel block to pull or fix, and insert the hook of the ratchet puller into the eye hole(shackle). Depending on purposes, push up or down the pawl, fix it and then operate the handle.
· Warning
Do not exceed the rated capacity specified on the ratchet puller.
Operate the handle only after completely inserting the hook of the ratchet puller into the eye hole(shackle) of a screw clamp.
Before inserting the hook into the eye hole(shackle), always check that all chains are in alignment.
When leaving work, retreat the installed ratchet puller by one step.
For non-stopper types, leave at least 40mm of the screw thread inside one end of the pipe(80mm for both ends) when pulling the screw outo of a pipe.